Remodel your Bathroom with Designer Shower Heads By Gattoni
The fun of enjoying a shower in a lavishly designed lavatory with soothing ambiance enhances the experience and makes you feel cuddled, just as in a spa. Some people are very fussy about planning their home interior and this is what makes their choices quite unique. Well, if you are also one of those who would love to spend a little more and grab something exclusive for your bath decor, then amazing shower heads by Gattoni can be the optimum choice for you.
Yes, this ultra modern Rami designer shower head by Gattoni is sure to turn heads in first glance. This new release is a scaled down version of Rami that features curved arms connected by two rings. If you wish to remodel bathroom and bring in a luxurious touch to your bath design, then this investment will surely make your experience worth buying. The organic yet contemporary design with a chrome finish and sleekness in every edge and curve makes it beautifully blend with different bathroom styles.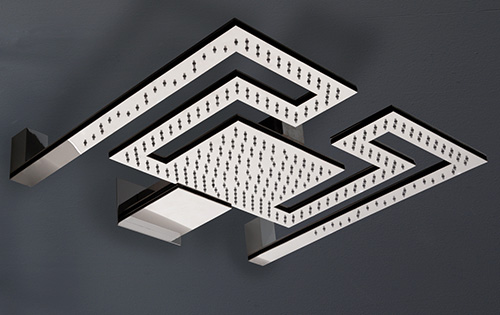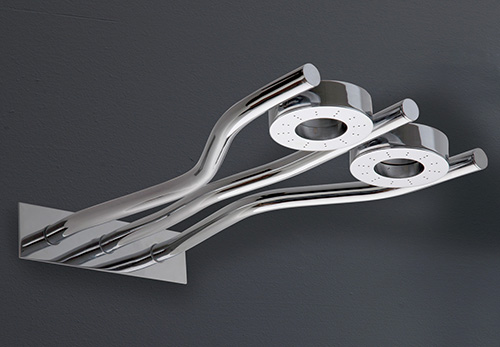 If you want to go in for another expressively designed shower head for a luxury bathroom, then Labirynth is a design that will certainly catch the attention of your guests and will make them feel envy of your classy choice. This design features a twisting geometric labyrinth of chrome with 235 nozzles that sprays water with a good pressure and washes away all your fatigue. These high quality designer shower heads are definitely going to make your shopping experience rewarding.
Website : Gattoni Rubinetteria