Pallet Project for Office by MOST Architecture
If you have been working in the same atmosphere for quite long and need a change, without affecting your projects and deadlines, then you just need to have a transformation in the environment. Yes, it is all about renovating the office interiors to have a perfect ambiance. There are numerous people who love to work comfortably and relaxingly in a backdrop with a refreshed ambiance and this is possible only when the interior decor is soothing.
Think of an interior, which can actually make you feel that you have made a sound investment. Appropriately positioned lightning fixtures, well maintained desktops, sitting areas and wide window panes with a perfect view of the city; all these things make it very comfortable for the people to work more efficiently.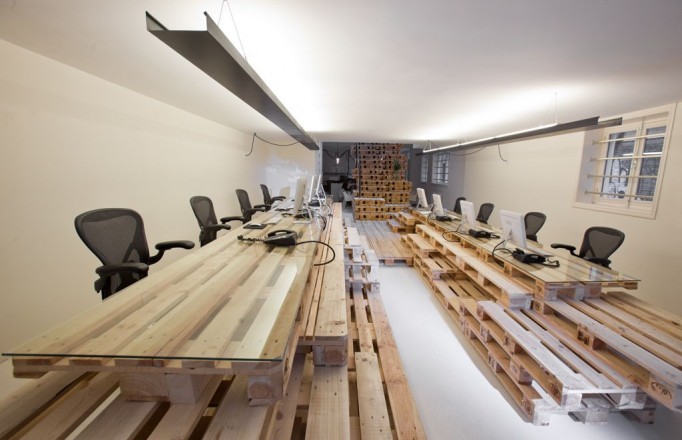 To have such enchanting interiors, you can go with your own creative ideas, or you can even hire a professional for this purpose. If you are also looking for such designers that can endow you with awe inspiring designs, then MOST Architecture is the solution for you. Recently, MOST Architecture has completed the designing job for an advertising agency in Amsterdam using shipping pallets.
This a unique way of bringing recycled material into play and using it in a manner that it can add to the exquisiteness of the surrounding beauty. This exclusive designing idea brings nature inside and provides client with all what he wants. An open office area design complemented with a finished pallet structure gives the office space an inimitable appearance and makes the space absolutely comfortable for the staff. So, opt for MOST Architecture and pep up your office with a cost effective interior design.
Website : Most Architecture