Choosing the Right Fireplace to Match Your Lifestyle
In days of old, the fireplace was the focal point of a room. Families typically gathered around the fire in the evenings, to keep warm, cook, sing songs and enjoy the intimacy of family life. Today society is very different and modern families are far more likely to sit staring at a flat screen TV rather than a pile of burning logs.
You can choose a Wood burning stoves or multifuel stove, they have beautiful contemporary design and are stylish alternative to electric and gas heating to suit most rooms and living spaces.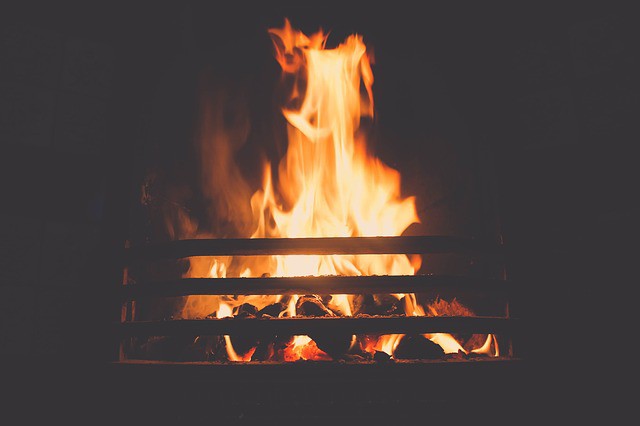 However, just because we no longer need a fireplace to cook our food and provide us with some heat when the weather is cold, it doesn't mean that a fireplace is completely redundant. Most modern homes still have fireplaces incorporated into their designs, even if they are purely decorative, so if you are thinking of changing your fireplace, or you want to add a new one to a room, here are a few tips to help you choose the right one for your décor.
Why are Fireplaces such an Attractive Feature?
Not much beats the warm, comforting glow of a fire on a chilly night. Fires look great and create a focal point in an otherwise featureless room. Most people have fireplaces in their living rooms, but older properties may have fireplaces in the bedroom or kitchen – and even if there is no fire any more, you can still make the most of this attractive feature by filling it with flowers or candles.
Form Vs Function
The first thing to consider before installing a new fireplace is whether the fireplace is primarily needed as a source of heat, or you just want it to look attractive. A good example of this is a traditional open fireplace. In a period property, an open fireplace is a traditional feature, but whilst a roaring fire inside a stone, brick or timber fire surround looks great, they are very inefficient in terms of heat generation and messy to boot. So in a modernist room with a primarily cream or neutral décor, a clean gas or electric fire, perhaps with a marble hearth, will be a better choice.
Gas, Electric or Solid Fuel
Gas and electric fireplaces provide instant heat and don't create smoke and ash. Electric fireplaces are less popular because they tend to be more expensive to run, but electric fires are useful as a backup heat source.
Gas fires come in many different designs. Wall mounted, ultra modern gas fires look fabulous in contemporary living rooms, dining rooms and even bedrooms, but even if your home is more traditional in design, there are plenty of traditional-style gas fireplaces to choose from.
Solid fuel stoves and open fireplaces are useful if you have access to plenty of fuel or you have a large room to heat, but you will need a fully functioning chimney.
Size Matters
Look at the size of the room before you make a final decision. A larger room benefits from a bigger fireplace or you will struggle to heat the space if the fireplace is too small – if this is your primary purpose for installing a fireplace.
Whatever type of fireplace you choose, safety is of great importance if you have small children. Make sure you have a fireguard in place, even if the fire is not used very often.