The Advantages of Using Custom House Plans for Decorating Purposes
So why should you build a residency using your own custom house plans ? The answer is much simpler than you may think. Using your own plans mean that you are designing your home the way it fits you the best. Your personal desires and requirements are going to be met if you are using your own ideas. These days homes that are being built are using products that minimize the costs to builders and realtors. In the end, the homeowner is the one picking up the pieces.
If elect to hire an outside planner, chances are your products will be inferior even after your home is built. For example, your cabinets and appliances may be of the cheaper quality. It may not even matter if you have signed an agreement stating you want top-of-the-line features because most companies are looking for ways to earn a few extra dollars even if it is at your expense.
If you decide to build a home using your own plans, everything you decide has to be done your way from start to finish. From the lot that your home sits on to the type of home that you want built, everything will be fit to your specification. The color of your cabinets, the types of floors and even the lighting will be chosen by you and not by the building crew. In other words, virtually every decision is yours to make.
There is a catch though. The price will most likely be elevated because you are choosing everything. This may not be the case every single time but in many cases the features are not going to be sold at special rates at stores like Home Depot and Lowe's Home Improvement. With that being said, you could spend up to three times more when customizing your own plans.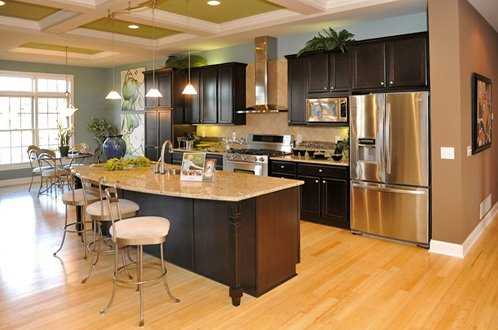 For those who decide to draw up their own plans, make sure you stick with it because it will be a long and arduous journey. Even if you happen to have the best builder and architect in the state you will still have to make some very tough choices. You will be on your hands and knees plenty of nights working hard and in the stores during the days purchasing materials. Customizing your own home plans could be one of the most rewarding things you do in life but it can also be one of the most trying times. Every single day you walk into your home, you will realize that you designed and built the thing of beauty before you.