Show Stopping Pink Pool Table by Marcel Wanders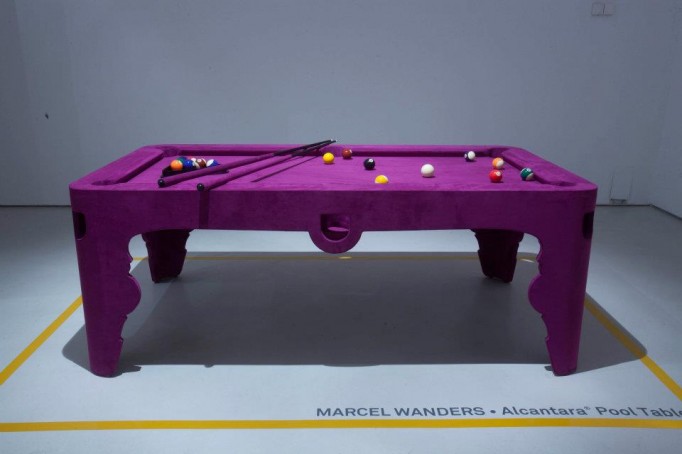 For most of us, weekends are boring, but for some, it is enjoyable too. If you are usually full of life at the weekend, then you might also love to play pool, but spending a good amount every week may not be a good idea. Rather of spending every week, why not have one at your home. But Wait!!! If you think that this is some kind of advertisement for investing your money on a dull looking pool table, then you are absolutely wrong. Here we have something very interesting for you. Read On.
Designer Marcel Wanders has created a spectacular pink pool table that is covered entirely in Alcantara, right down to the pool cues. Marcel was always willing to design a pool table and when this project was given to him, he gave his best to come out with something very unusual. Now you might be thinking what on earth is Alcantara?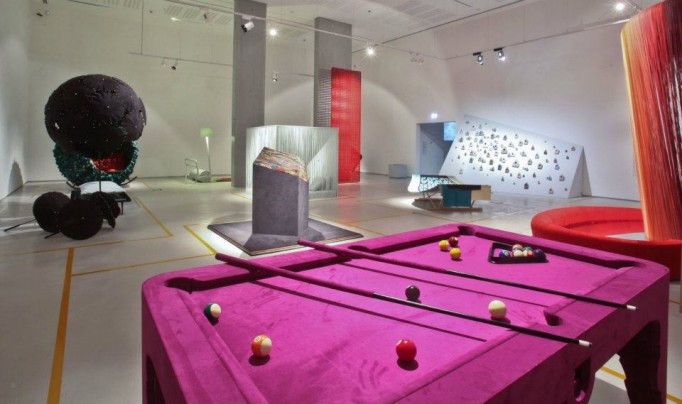 Well, Alcantara is this innovative material developed for surface covering with an incredible soft texture. It not only boasts of having a pleasant look, but is extremely durable and respectful of the environment. This is actually collaboration between Maxxi Museum and Alcantara that invites designers to discover the creative and application possibilities of this material. Previously, Alcantara was used in car interiors only, but this designer has proved that potential application of this product is quite vast. This pink pool table by Marcel Wanders will not only spread its charm on the people around you, but will also double your pool experience.
Designer : Marcel Wanders
Material : Alcantara