Sconce Lighting in 24ct Yellow Gold Leaf Finish by Boyd Lighting
Sconce lighting is a revolutionary way of modern lighting which can beautifully enlighten your living space and corridors in your home decor. This is a way of brightening your space, which will not only enliven the interior design of your house, but will also prove to be a point of admiration in future. Sconce Lighting in 24ct yellow gold leaf finish by Boyd Lighting features focus light in both upright and downwards direction, which gives you an opportunity to own a mantelpiece in your home's interior decoration and is exclusively unique in itself.
This lighting solution can prove to be a magnanimous add up, as an accessory in your room interior, as it can gleam the whole ambience with the unmatched and perfectly detailed symmetric gold rods with granules topped at poles. This rejuvenating lightning solution can be availed in two fantastic and adorable finishes, which are not only unique, but are also fabulous, namely 24ct yellow gold leaf finish and white gold leaf finish.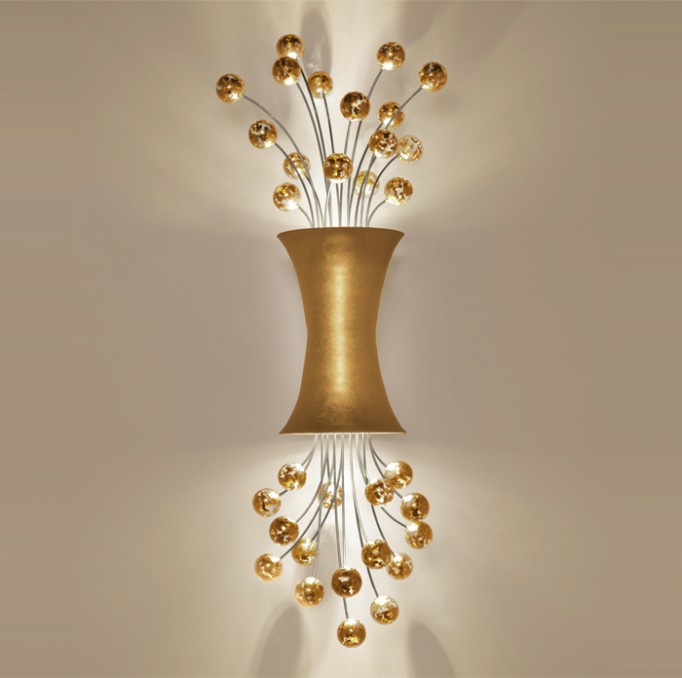 These lighting accessories are enough to convert your interior home decor into an artistically modified chic room and also undoubtedly, enhance the glamour and elegance of an ordinary space. This can be one of the hottest deals that you cannot afford to give a second thought for availing, especially if you want to enhance the beauty of your house and win lots of appraisals and admiration's.
Website : Boyd Lighting