Red Painted Kitchen Cabinets by Composit
Kitchens are the most important part of a home where the entire family spends time together, savors meals and enjoys pleasant conversations. These days, fashion trends have changed the entire definition of interior decor, thereby extending the edges of creativity and innovation. If you are a fashion freak and love to enliven your interiors frequently, then how about considering an idea of remodeling kitchen.
Yes, kitchen being a crucial section of your home needs regular touch ups, so that you can enjoy cooking meals for your loved ones and can entertain your guests in a more pleasant manner. All those homeowners who love to experiment with new splash of colors; red painted kitchen cabinets by Composit can be a good choice. The dramatic red cabinets bring in a blend of bold shades with more of functionality and transitional style.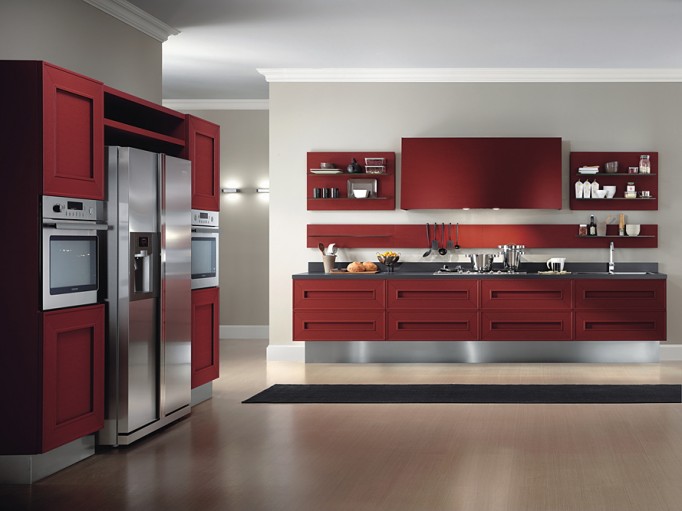 This bold tone with its decorative details adds a sense of sophistication and life to your wall colors and makes your cooking area even more enlivening. If you have a contemporary kitchen with white interiors, then these red cabinets can add a splash of bliss in the ambiance and make the space more comfortable and enjoyable for cooking.
These cabinets offer a lot of space for storage, where you can easily store your utensils, dishes, cutlery, crockery and other items. In addition to this, the sleek edges, doors, handles and all the curves of this design tend to blend magnificently with different interior decors.
Website : Composit