Oval Bathroom Suites By Ceremica Cielo – Fashionable & Functional Bath Solutions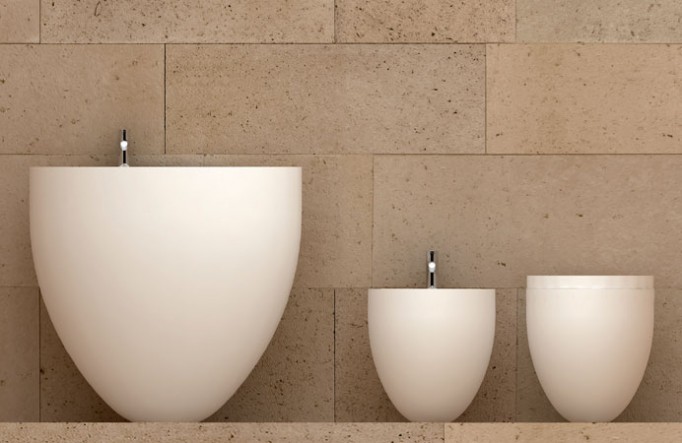 With the changing trends and fashion statements, people have become more selective about interior designs. Gone are the days, when a bathroom was nothing more than a space to take bath and move on. Today, most of us choose to spend wisely on our bath space and invest in a way so that we can make most out of it. Isn't it???
Talking of the latest trends, we all are familiar with the new range of bath solutions including vanities, furniture, faucets and lots more. This time we have brought to you a unique and sophisticated way to enhance your bath interiors with bathroom suites. Yes, the chic and simple style of oval bathroom suites by Ceramica Cielo adds elegance to the space and enhances the bathing experience even more.
The oval contour and fluid lines executed in cool ceramic have a design that is completely inspired by the egg. Sinks, toilets and bidets come in wall mounted and floor standing models that offer a clean aesthetic look, while sleek and high polished taps enrich the overall beauty of the masterpiece. If you are not a white lover, then you can even choose glossy black, stone or may be anthracite finishes. These contemporary bathroom solutions for contour and fluid lines are both functional and fashionable that can easily suit different moods, styles and tastes.
Website : Ceramica Cielo