Making the Most of Oddly Shaped Rooms
Oddly shaped rooms can be both charming and problematic in equal measures. So what are the best ways to make the most of unusual layouts?
Hide or highlight?
While some people will be looking to minimize the impact of an awkwardly shaped room, for others, the quirks of the room may be something to celebrate and emphasize.
If you don't like the shape of your room, painting the room one uniform colour or using subtle wallpaper throughout is a simple way to reduce the effect of the room's shape and create a more harmonious feeling. If, on the other hand, you would like to make a focal point out of a nook, or divide an open-plan area into two distinctly separate living spaces, then different colours or feature wallpaper can be used to great effect.
Bespoke storage
Alcoves, irregular corners and other awkward spaces can be converted into uniquely useful storage spaces with shelving, sliding wardrobes or fitted cupboards. Not only will this smooth out any awkward shapes, but the room will be easier to keep tidy.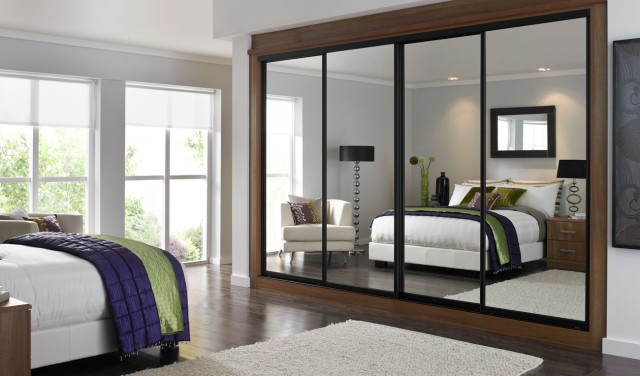 Wonky walls
If your walls slope, you can make this less noticeable by hanging curtain rails parallel to the sloping ceiling line rather than using your spirit level. Alternatively, you could hang a large pelmet above your curtains to hide a wedge-shaped gap.
Fill dead space
If you cannot fill a space with a fitted storage solution, try to find something useful and attractive to 'fill it in' with, such as a lamp, plant, basket, mirror or picture.
Know your measurements
When shopping for an oddly-shaped room, whether in high-street stores, design emporiums, antique shops or auctions, it's best to carry the measurements of your room with you. It's also a good idea to pack a tape measure so you can be sure items will fit in their intended gaps.
The same advice applies when shopping for larger items, such as sofas, cabinets or beds. Planning the position of furniture in an oddly-shaped room requires much more careful consideration than deciding how to furnish a straight-forward, oblong-shaped room. Your best bet is to draw a scaled floor plan of your room to ensure everything fits in before purchasing anything new or getting stuck in to the physical work of shifting heavy furniture.
Tricks of the trade
Interior designers often place furniture slightly away from walls to help minimize any crookedness in walls. It's also a good idea to place key pieces in places you'd like people to focus their attention.
Be creative
The best advice is to take inspiration from designers and be creative – that way you can make your unique space into something really special.