Importance and Benefits of Home Insurance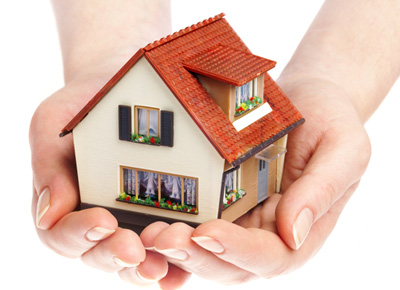 Your Home is your biggest lifetime investment where you dream of creating memories and living your dream. Owning a house costs a lot of money and your mortgage is secured against it. Homeowner's Insurance protects your house against financial disaster, losses and gives a sense of security. Mortgage itself eats a large amount of one's monthly budget. In the event of uninsured house, if your home were to burn down, then not only you lose your house but also end up paying the mortgage as it is.
Home Insurance covers the cost of rebuilding your house if the damage falls under the Insured policy. Damage to your house can occur in many ways, unforeseen disasters such as storms, fire explosion, accident, theft etc. Different types of calamities are covered under home insurance like earthquakes, floods, fire, explosion, cyclones, lightening etc. Structural damages to the house are covered by home insurance but the amount of coverage of the policy determines how much the insurance company will pay towards the rebuilding and hence protecting you financially. Your Home Insurance coverage allows you to claim the cost of repairs or even complete rebuilding of the damaged property.
A standard policy also covers your belongings in the event of serious damage. We often don't consider looking into unforeseen damages and risks but when they occur it is a financial toll on the family so the best practice would be to stay safe and insured. Even mortgage providers make it a condition to make sure the property is insured and the insurance is well maintained. Your Home Insurance provides liability coverage which covers injuries sustained by others on your property.
Your homeowners insurance would pay for the resulting loss and damage, especially to personal property, as well as to restore the residence to the way it was pre loss. Home insurance covers the homeowner in case of total loss of home or property caused by a disaster. Home insurance protects a homeowner from damages caused by "acts of God." In addition, home insurance also protects the homeowner from sole liability if someone who doesn't live in the home meets an accident within the property. The "all risks" clause means that as long as the policy is intact, it will cover your home and property in the policy in any circumstance, with the exception of those circumstances that are in the exclusion clause. Your policy will have a content provision in it which insures everything in your home up to the limits of the policy. With this specific part of your policy make sure that your coverage covers the replacement cost of the item, not just what it is worth.
For every home owner it is essential to have a good home insurance policy because it protects you from catastrophic loses and lawsuits incurred due to injury on your property and will protect your belongings from theft. Not having home insurance is like taking a very high risk on your largest investment.