Hollywood Style Furniture by Christopher Guy
The slightest changes in fashion statements are always first experienced in Hollywood. Whether it is about stylish clothing or new furniture, Hollywood sets the statements first and show off the new definitions to common people. If you are a style freak and love to update your interior decor with new trends, then here is something absolutely new, chic and elegant for your home.
Christopher Guy has introduced Hollywood style furniture for all those finicky homeowners who love to embellish their homes with contemporary and modern masterpieces and can spend a little more to fulfill their dreams. This antique, simple and stylish lounge chair takes you back in the era of beautiful sculptures and adds a rich taste of sophistication in the ambiance.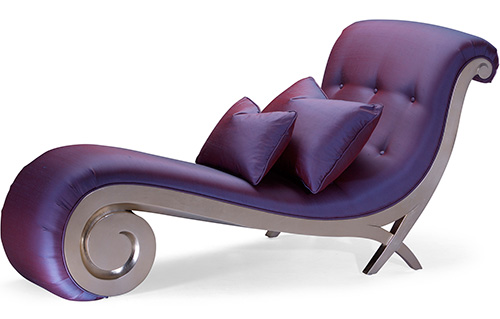 The elegant curves, scrollwork and legs with the rich purple color make this masterpiece a bold design that can enliven the interior decor. Even if you are short of space, this eclectic piece of furniture can be easily accommodated in your lounge area. For contemporary living room, the functional chair with detailed backrest, rustic wooden rods and comfortable plush seat can be an optimum choice. The refined sheen and luxuriously upholstered fabric gives it a regal appearance and make it fit to turn heads.
The sweet seat in black and white is another addition to Hollywood style furniture collection. The oval back rest, extra wide seat, lavishly upholstered fabric and sleek look make it perfect for a modern living room. So, go ahead and grab it now.
For more information visit Christopher Guy