Fully automatic toilet seat system by INAX
Gone are the days, when interior decoration was just limited to living areas. With the changing fashion, the definition for new trends has also changed and now people have become more cautious about embellishing every corner of their home sweet home. Whether it is bedroom, patios or bathroom, creative interior decorating ideas can give life to all the sections of a home.
The advancements in technology have also offered a huge assortment to people from where they can choose new furnishings, designs and innovative stuff to decorate their interiors. If you love to make investments on options that can help you make your interiors look modernized and simply praiseworthy that can make your guests feel envy, then check out this Reigo smart toilet by INAX.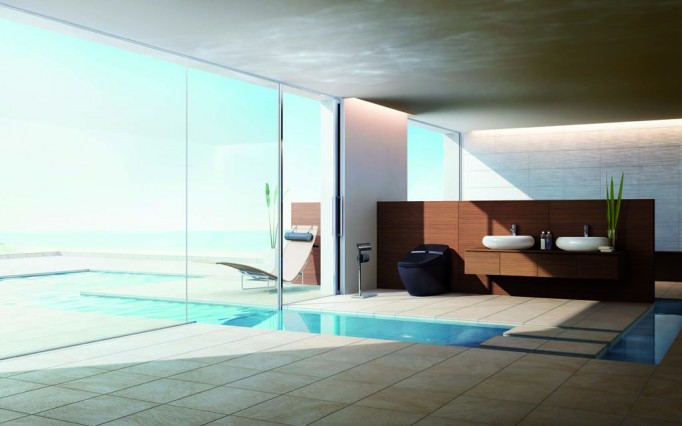 Scrubbing has always been the worst job and if you also do not feel like doing it, then try this new toilet design for your lavatory. This smart design cleans up on its own and plays your favorite music. The contemporary touch in its make and matte black finish fully equipped with latest features is sure to add zing to your bathroom decor.
If you think that is all, then you are mistaken. With this incredible option, you can enjoy the features of automatic seat and lid, built in bidet, deodorizer and automatic dual flush along with a removable SD card which allows you to play music of your choice. So, go for this aesthetic design and step ahead with swiftly moving world.
Website : INAX USA