Finish Sauna Design by Effegibi
After a hectic day, what do you do to relax yourself? Must be dipping your feet in lukewarm water or may be thinking to take a bath. Right!!! Think of an option where you can lounge your body in a beautiful sauna and unwind your mind and soul. Such a relaxing option where your muscles can feel relieved after a hectic day would definitely allure you. Well, you can also lighten your body with marvelously designed saunas. This experience is beyond expectations and makes you feel really comfortable.
Gone are the days, when people had to rush out for saunas at the weekends to calm down their bodies. These days, numerous options are available on the web which allows people to acquire the best sauna that can easily adjust in their interior space and can add to the experience of relaxing at home. If you are among those prolifically spending homeowners, who love to make one-time investment for their comfort, then finish sauna design by Effegibi is the solution for you.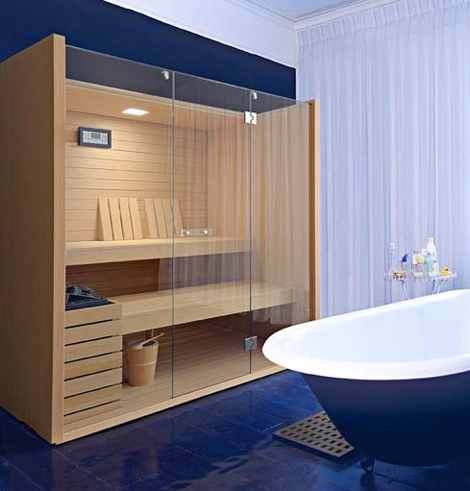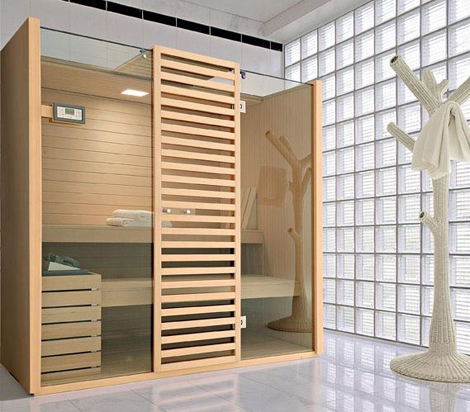 Effegibi is one of the most reputable designers that have launched an exclusively designed finish sauna for people with a rich taste. This finish sauna is a blend of both function and fashion, where you can observe a wonderful combination of traditional elements like cedar enclosure, cedar benches, glass ceilings and glass front panel. The small, smart and sweaty box will add to your home interior and bring in a cozy feeling while calming your body. So, if you also wish to enjoy this pleasure then simply opt for finish sauna design by Effegibi and add a zing to your interior decor.
Visit Effegibi – here