Custom Glass Furniture from Keuco
Colorboards is the new launch of a spectrum of striking and dazzling glass furniture from Keuco, which is a well known name in glass furniture production. These bath design essentials are outstandingly stunning and have made the blending of best of pure color perfectly to give the glass furnishing an extra ordinary glossy look.
The manufacturers also facilitate you to choose a color theme of your choice and customize the design according to your viable flavor for the bathroom's interior design ambience. These creations are designed in such a way that they can be the prime source of achieving serenity between you and your bathroom decor every time you step in.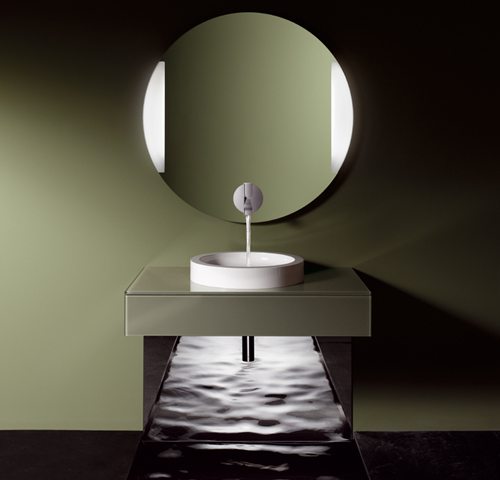 Space is a reflection of your needs. More will be the space, faster will be the enhancement of crafting your needs. For having all units of classy echelon, they must be super-glossy black colored and have recessed handling grips, which is max that can be expected from human innovations in elevating bath design.
To ensure safety along with elegance this glass furniture is fabricated with 10mm thick glass and conventionally painted on the back, to keep the shine of the external polish ever gleaming. Numerous types of wall-mounted articles are available to choose from and include superb details of linen that can be built into the custom glass furniture. How can you miss out the towel holder in the bathroom interior, an inbuilt soap foam dispenser or a dispenser of shampoo or tissues holder in your design? A pull to switch light equipped mirror is also a valuable option that you can avail.
Website : Keuco