Clearing out Your Old Dvd's For More Space in Your House
Do you have a number of DVDs, CDs and games that you have stuffed in your drawer or stored in your garage somewhere and you have no idea about what you are going to do with these things? Are you finding it difficult whether to give them out or throw them out all together?
Let's talk sense here, in most instances, you bought the items you are just about to through away or give them away. Yes it is nice to give away free stuff, but is it nice to contribute to e-pollution? Did you know that the electronic materials you through away mostly is non-biodegradable and can last up to 300 years harming the planet?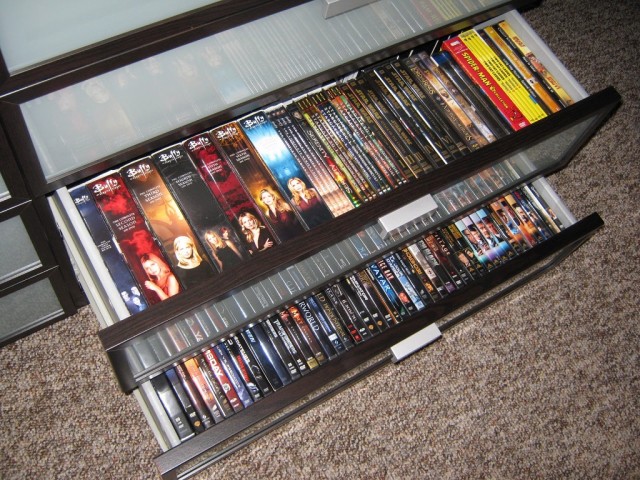 Shocked? Google it and you will be amazed. Anyway instead of contributing to pollution, why don't you do a noble thing and exchange your unwanted DVDs, CDs and Video Games for Cash! Yes Cash!
musicMagpie is a new website that has been set up to help you get rid of your e-waste and in return you get paid for swiping your old stuff with them! How cool!
musicMagpie
Some folks came together and formed musicMagpie a great new service that gives you cash for your unwanted DVDs, CDs and games. The system was created to facilitate easy cash for people who have no use for their old DVDs, Games and CDs.
Guest what? As a user all you have to do is only enter the barcodes of your items into their valuation engine and you stand to benefit from instant prices.
All you have to do is select your DVD's, CDs and Games are in perfect condition (Playing) and they should have with them the original artwork, booklets and covers. Simple isn't it?
It is easy and simple to send your DVDs, CDs and Games to musicMagpie by using their free shipping service. Just pack up the items you want to dispose of and attach the FREE Shipping Service Label (s) that the folks at musicMagpie will send to you and you can send your package through United States Postal Service (USPS) or UPS.
You can choose to ship your items through the FREE and EASY UPS or USPS Shipping options. Now the ball is in your court!
Better yet, you can choose to have your items collected from your doorstep by the PREE USPS Postal Carrier Pick UP and you will not have to leave your home to swipe your unwanted items for money! Again, I ask, how cool is that?
Payments
Should you agree to receive a payment by check, you will not be asked to enter any bank details on their website. All they require is your name and address, ship your items and you can look forward to receiving your check within no time.
Just cross your fingers your items pass through their Quality Assessment process and you shall receive a check for the value of your shipped items
With such a system in place, you should stop throwing away your unwanted stuff because you may never know when you stand to make money from them!