Chandelier Shower By Bisazza Bagno
If you think chandeliers are just a pleasing way to create a charismatic feeling in the living areas and dining halls, then you should certainly check out the brand new chandelier shower collection by Bisazza Bagno. This unique shower design invites glamour in the lavatory and leaves a dazzling effect as you take shower. The white metallic finish of the shower accompanied with the glittering crystals of the chandelier makes it a flawless.
The classic chandelier is a part of the Wanders Bathroom Collection that has been blended with an imaginative function and a modern look which enriches the inside atmosphere and makes it a perfect place to wash all your exhaustion and drowsiness after the hectic schedules of the day. Wanders Bathroom Collection by Bisazza Bagno boasts both stylish and classic styles of showerheads that can surely draw attention in the first look.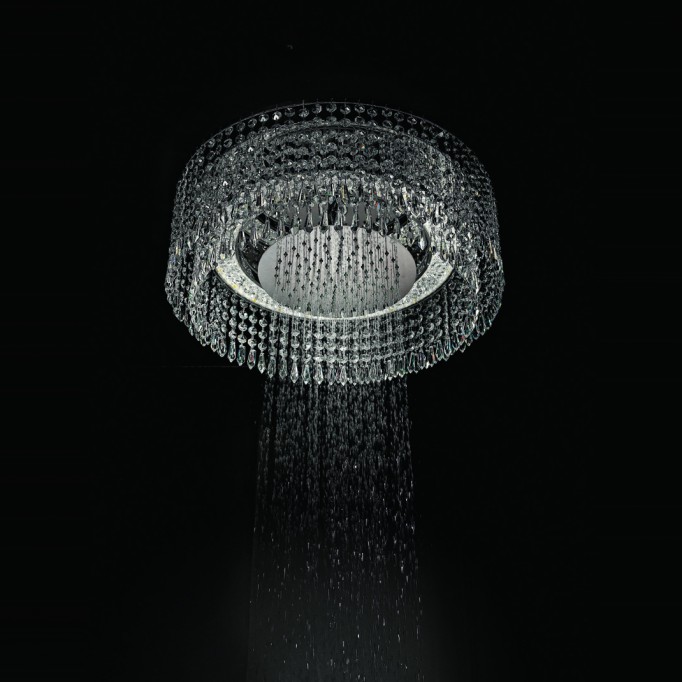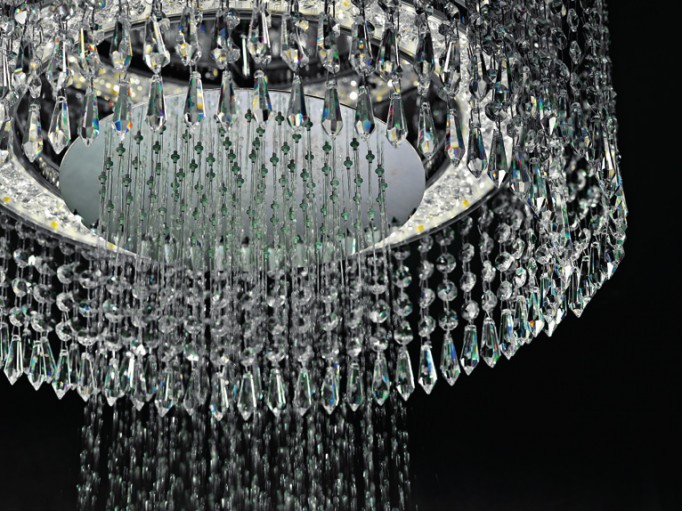 The designer Mark Wanders says that the idea to present multiple eras in a single collection comes from his belief that people have two forces inside them; one imagines an eternity where they want things to last and the other edges towards change.
Website : Bisazza Bagno