Bathroom Interior : Uplift Sliding Door Cabinetry by Robern
With the changing trends, a lot of transformations have been experienced on the grounds of interior decoration. Every day designers are coming up with unique ideas and more of creativity that not only help to add a sensational touch to the bathroom designs, but also augment the comfort level. Whether you wish to have a trendy faucet design or you want a change in your bathroom decor, the markets are swamped with variety of options that can facilitate in fulfilling your expectations.
If you are busy with your bathroom renovations and are still looking for some more alternatives which can bring a refreshed look to your space, then check out this new uplift medicine cabinet by Robern. This fabulous and functional medicine cabinet design is a replacement to all those dull and dreary designs that are nothing more than a breakfront.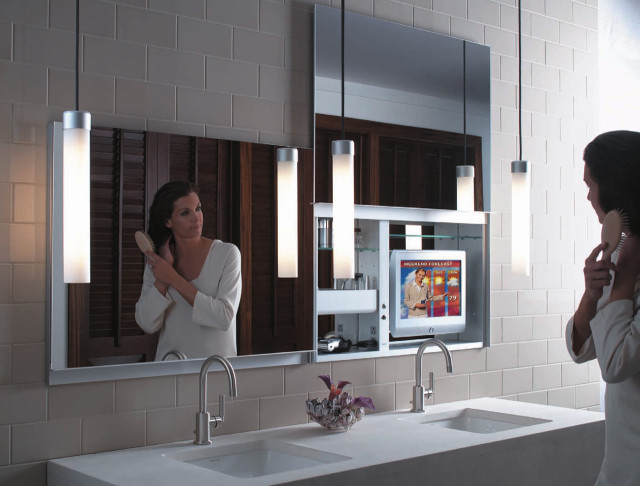 With this new cabinet, you will forget all those side hanged doors and messy storage that spoils the look of your lavatory. This work of art has been proposed very artistically where a stylish and functional sliding door moves freely and discloses the storage space for you in a manner that it gives a more spick and span appearance.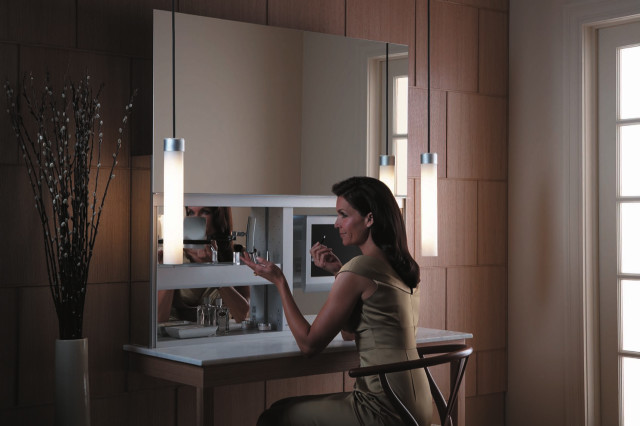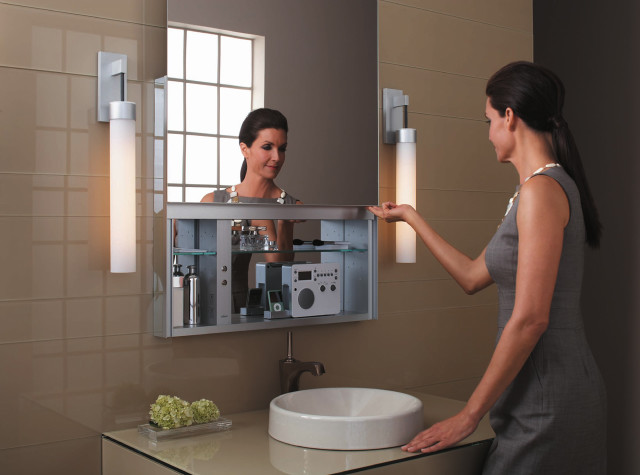 You can easily move it down to hide the storage and enjoy a beautiful and large view of the surroundings in the rectangular mirror. The integrated lighting, sound and electricity source have also been incorporated to enhance your overall experience. So, what are you waiting for? Just go and grab this wonderfully designed cabinet and make your guests feel envy.
Website : Robern