360 Degree Rotation Kitchen Faucet by Nobili
Working inside a kitchen becomes fun when the interiors are embellished marvelously. Interior decoration was considered a daunting prospect, a long time back, but these days, creativity of designers has given a new edge to this aspect. Now people have variety of choices accessible in market which can assist them in turning their dream kitchen into reality. Whether you are looking for a comfortable and multi functional cabinets or innovatively designed faucets that can make your work easier, there are ample of choices out there for you to choose something of your own interest.
Now that you have decided to invest on faucet designs that are contemporary and can offer a chic look to your kitchen interior, then check out this new 360 degree rotation faucet by Nobili. The Italian company Nobili has made good efforts to make cooking and cleaning real fun for you. As the name suggests, this unique faucet design brings water to you by swiveling to full 360 degrees. The single lever handle, free rotation and polished chrome finish make this faucet a true master piece for your kitchen.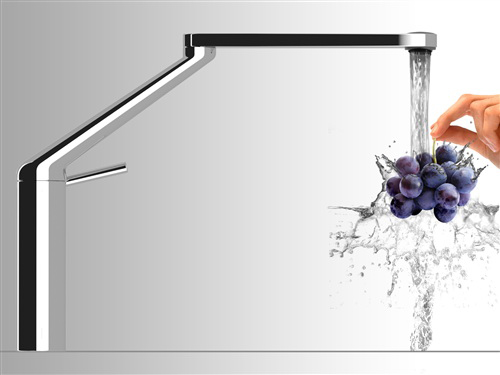 If you are remodeling your kitchen for a fresh look and looking for some options that may be somewhat pricey, but are worth buying, then this 360 degree rotation faucet can be an optimum choice. This purchase will undeniably make your shopping experience worth and will reflect your style. So, do not waste time and just grab it now.